2. Organic waste
There are two categories of organic waste :
Kitchen waste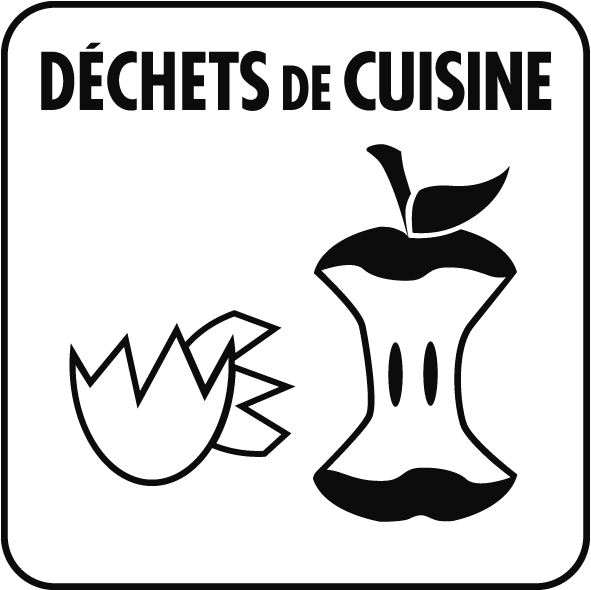 What to include ?
Fruit and vegetable peelings, cooked and uncooked leftovers, coffee and tea (filters and bags may be included, but not capsules), eggshells, oyster and mussel shells, fish and meat bones, withered flowers, house and balcony plants (with soil but not pots).
 
How ?
Use the aerated little green "P'tite poubelle" bin and compostable bags for your kitchen waste.
Small poster specifying which scraps to put into the little green bin.
 
Warning :
Deep-fry oils, animal litter, diapers/nappies, vacuum-cleaner bags, floor sweepings, as well as the contents of ashtrays must be disposed of with incinerable waste.
 
Collection : Inquire with your municipality.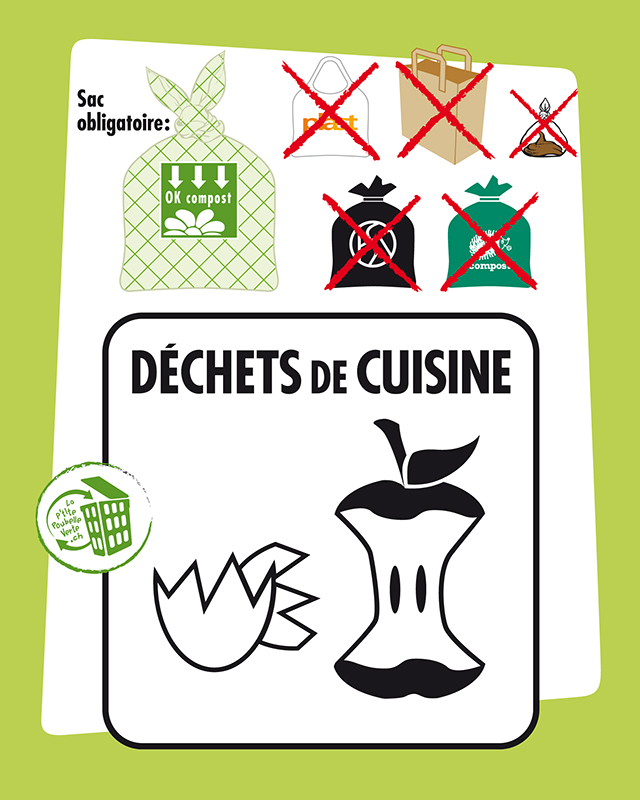 Garden waste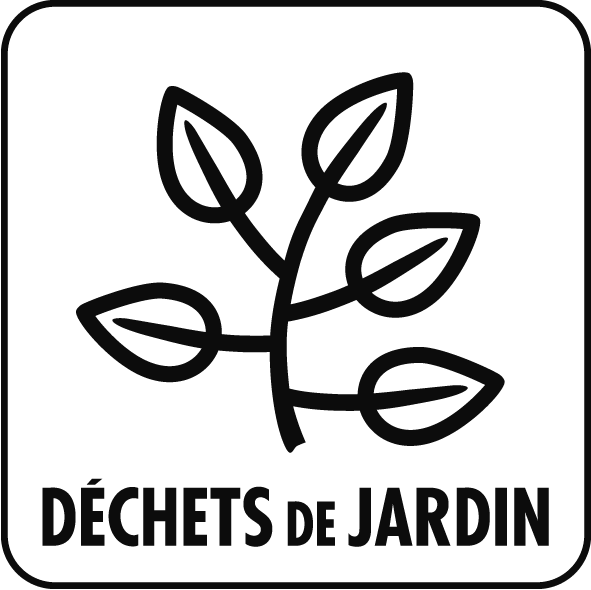 What to include ?
Garden waste: crop residues, dead leaves, grass clippings, branches, withered flowers and potted plants (with soil but not pots), weeds.
 
Warning :
Invasive plants (such as buddleia, knotweed, hogweed [heracleum mantegazzianum], and ragweed) should never be composted, but disposed of with incinerable waste.
 
Collection :
The Geneva municipalities organize the collection of garden waste (which can also be taken to a cantonal recycling center)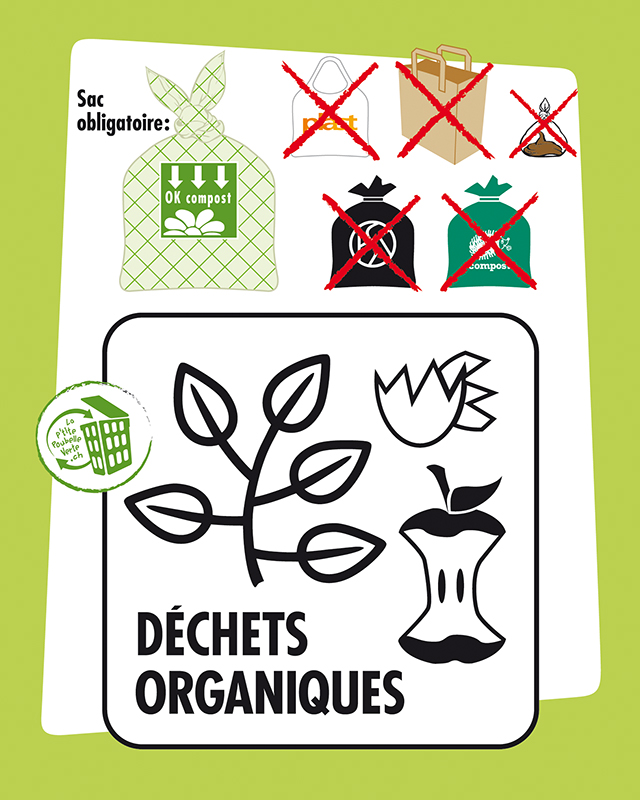 Documentation
More information