Taking action to save energy
To address the risk of a shortage, Geneva is committing to a short and medium-term saving plan.
The State, the Industrial Services, the communes and the Union of Employers' Associations, brought together in the Energy Task Force, are proposing action to save energy in the workplace and in public areas. Targeted and effective, the measures are based on an analysis of Geneva's energy consumption data.
The State Council has adopted its action plan to save energy. It recommends the application of these measures in order to participate in this collective effort.
Take concrete action
Tips for dwellings

HEATING
AT 20°C MAX
Lowering the
temperature
by 1°C saves up
to 10% energy

WARM
CLOTHING
Wool clothing
instead of the
extra degree



AIR BROADLY
BUT BRIEFLY
To refresh the airwithout
cooling it down

CLEAR THE SPACE AROUND
RADIATORS
To let warm air circulate

TAKE A SHOWER INSTEAD
OF A BATH
To save hot water

CLOSE BLINDS AND
SHUTTERSAT NIGHT
To minimize heat loss
through windows

NO SUPPLEMENTARY
ELECTRIC HEATERS
They consume
far too much electricity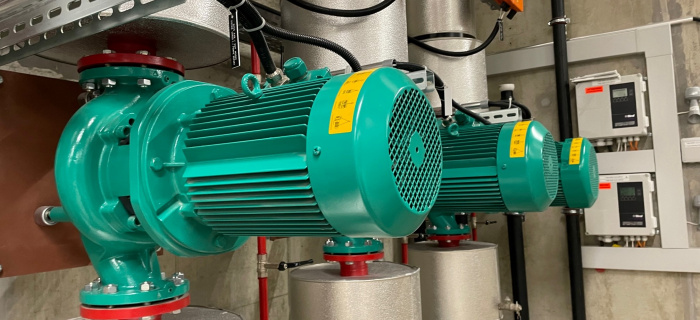 Take more action
At the end of the summer, the Swiss Confederation published recommendations for the public to reduce energy consumption. Simple everyday actions that can reduce our energy and financial bills.
Tips are organised by target audience (private households, service businesses and industry).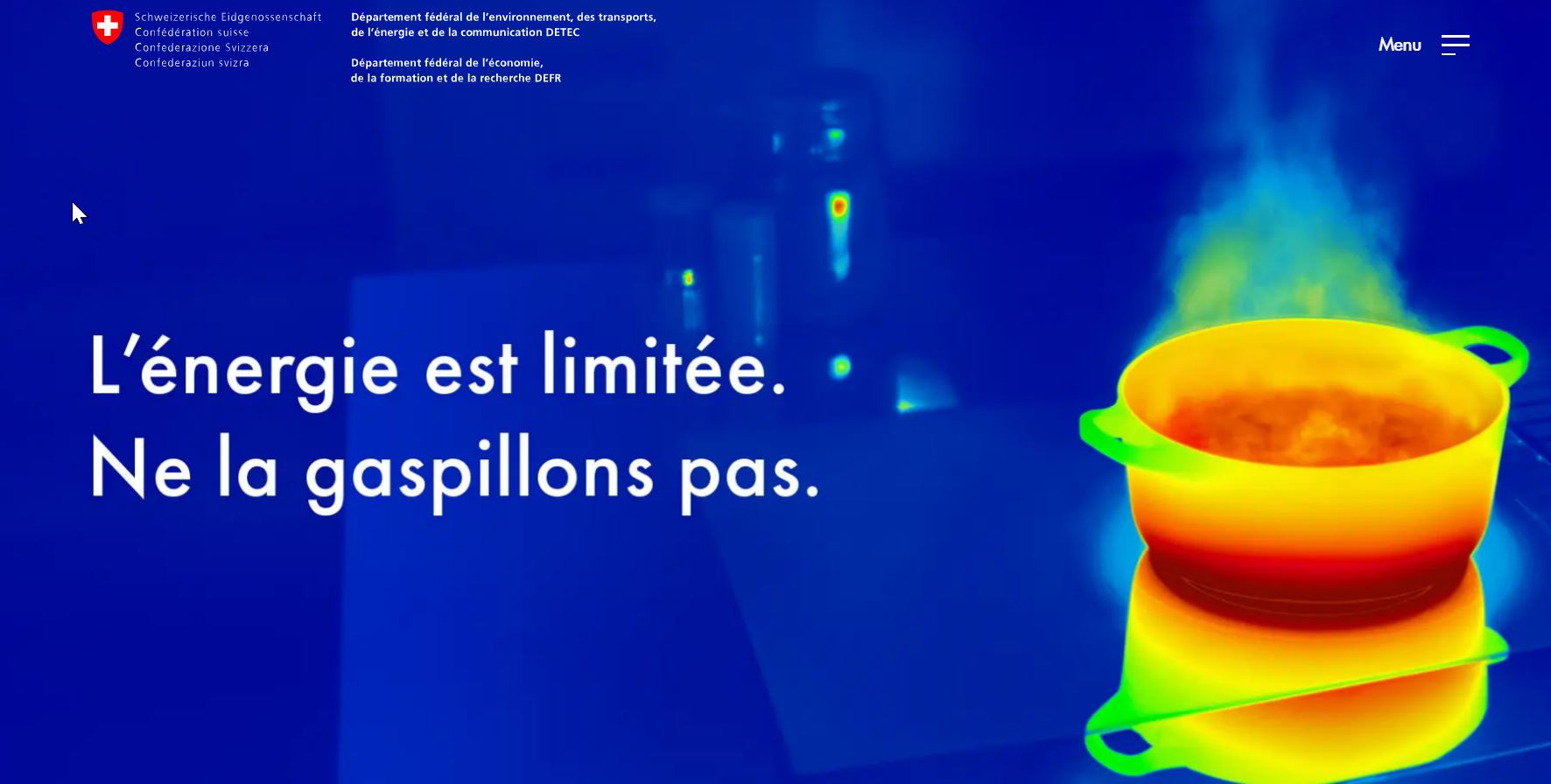 Supply
Switzerland imports electricity in winter, especially if the weather is very cold.
Despite the development of local renewable energies (hydro and solar), Geneva has an electricity production capacity of around 40% for regulated tariff customers (households, craftsmen, SMEs).
The balance of consumption is bought on the markets where prices are very high because the risk of shortage is widespread in Europe.
For gas, Geneva and Switzerland are 100% dependent on foreign suppliers.
In order to guarantee our energy supply, in the context of a possible shortage this winter, the Confederation, together with the stakeholders, is currently preparing the necessary measures (see scénarios).
Switzerland is dependent on its neighbours for gas and electricity imports, especially in cold winters.
Switzerland imports between 2 and 10 terawatt hours (TWh) in winter - the country's total winter consumption is 62 TWh - mainly from Germany and France.
Our neighbours have difficulties in ensuring electricity production (drought, maintenance of French nuclear power plants, dependence on Russian gas, need for reserves for their own consumption...).
The weather in the summer of 2022 has reduced Switzerland's electricity production capacity due to drought. In addition, Switzerland does not store gas locally, although projects are under consideration.
Geneva's energy production and consumption

Geneva's consumption
LThe primary energy consumed in Geneva is around 3600 watts per year and per inhabitant (2018 data). This is the energy consumed to cover all needs (housing, mobility, food, health, purchases of goods and services, etc.). Geneva's buildings alone consume half of the canton's energy, 90% of which is fossil fuel (oil and gas).

A decreasing consumption
Electricity consumption on the Geneva network has been steadily decreasing since 2006, by about 8% per year, thanks in particular to SIG's energy efficiency programme (eco-21) and to the progress made with electrical appliances classified by category from A to E.The progress is remarkable because the canton's population and employment have grown strongly during this period. The objective of the federal and cantonal strategies is to reach an energy consumption of 2000 watts per year and per inhabitant by 2050 without nuclear energy and with less than 500 watts of fossil fuel origin.

Geneva's production in 2021
Geneva's network production will amount to 0.809 million megawatt hours (MWh) in 2021, down 7.9% compared to 2020. More than half of the electricity produced in the canton is generated by the Verbois hydroelectric plant (53%). The remainder comes mainly from the Chancy-Pougny (30%) and Cheneviers (10%) facilities. Not all of Geneva's needs are covered by local production, so part of the electricity consumed in Geneva is imported.
Household energy consumption figures
1
of heating equals 6 to 10% of energy saved.
25
of all water consumed is used for bathing and showering.
30
ess energy by using a kettle instead of a saucepan.
10
of the total electricity consumption of a household is used by refrigerators.
13
of the total household energy consumption is used for cooking food.
Scenarios in case of shortage
The Swiss Confederation has two plans: one for gas and one for electricity. The federal authorities are working with the cantonal authorities and the energy distribution system operators (DSOs).
Electricity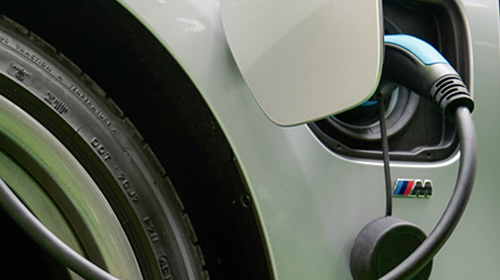 In case of an electricity shortage, the Swiss Federal government has commissioned the Association of Swiss Electricity Companies (AES) to undertake the necessary preparatory measures. For this purpose, the AES has created OSTRAL, the organization for the supply of electricity in the event of a crisis.
OSTRAL differentiates four levels of preparation::
Calls to reduce consumption

Decision : Delegate to the economic supply of the country
Target public: all consumers

Limitations or prohibitions affecting non-essential equipment and facilities

Decision: Federal Council
Targeted activities: i.e. ban on saunas, illuminated advertisements

Quota

Decision : Federal Council
Execution : OSTRAL
Targeted activities : heavy consumers 

Load shedding for a few hours

Ultima ratio
Decision: Federal Council
Execution: OSTRAL
Targeted public: all consumers
Gas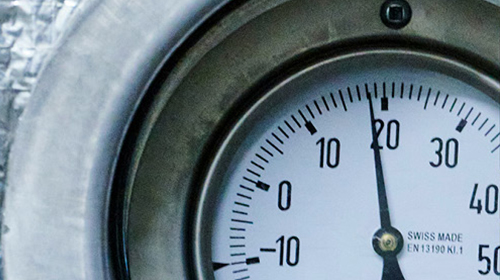 In the event of a gas shortage, there are four stages. The federal Crisis Intervention Organisation (KIO) is responsible for monitoring and controlling the quota system.
In the event of an imminent shortage:
Calls to reduce consumption.
The general public is affected by this measure.
In the event of a declared shortage:
Switching of dual-fuel installations from gas to fuel oil.
The general public is not affected by this measure.
Restrictions and bans on certain types of use.
The general public is not directly affected by this measure.
Restrictions pby ordinance on gas consumption by unprotected consumers and at the same time tightening of restrictions and bans on use.
The general public is not directly affected by this measure
Energy: consultation on measures to be taken in the event of a gas shortage (admin.ch)
In all cases, it is the Swiss Confederation that decides on the switch to quotas or load shedding. It delegates their implementation to the cantons.