1. Overview
From 15 January 2020, during pollution peaks, traffic in the centre of the canton will be temporarily prohibited to the most polluting vehicles.
Only motorized vehicles with an authorized Stick'AIR sticker will be permitted to travel in this zone between 06:00 and 22:00.
The Stick'AIR sticker divides vehicles into 6 categories (each with a different colour and number), ranging from the least to the most polluting (according to the Euro standard).
This measure is unprecedented in Switzerland. Its aim is to improve air quality. Air pollution is a major threat to health, especially for the elderly, children and people with respiratory or cardiovascular disorders.
All the informations on the Stick'AIR leaflet Stick'AIR and differentiated traffic in Geneva  
Determine your Stick'AIR sticker in just three clicks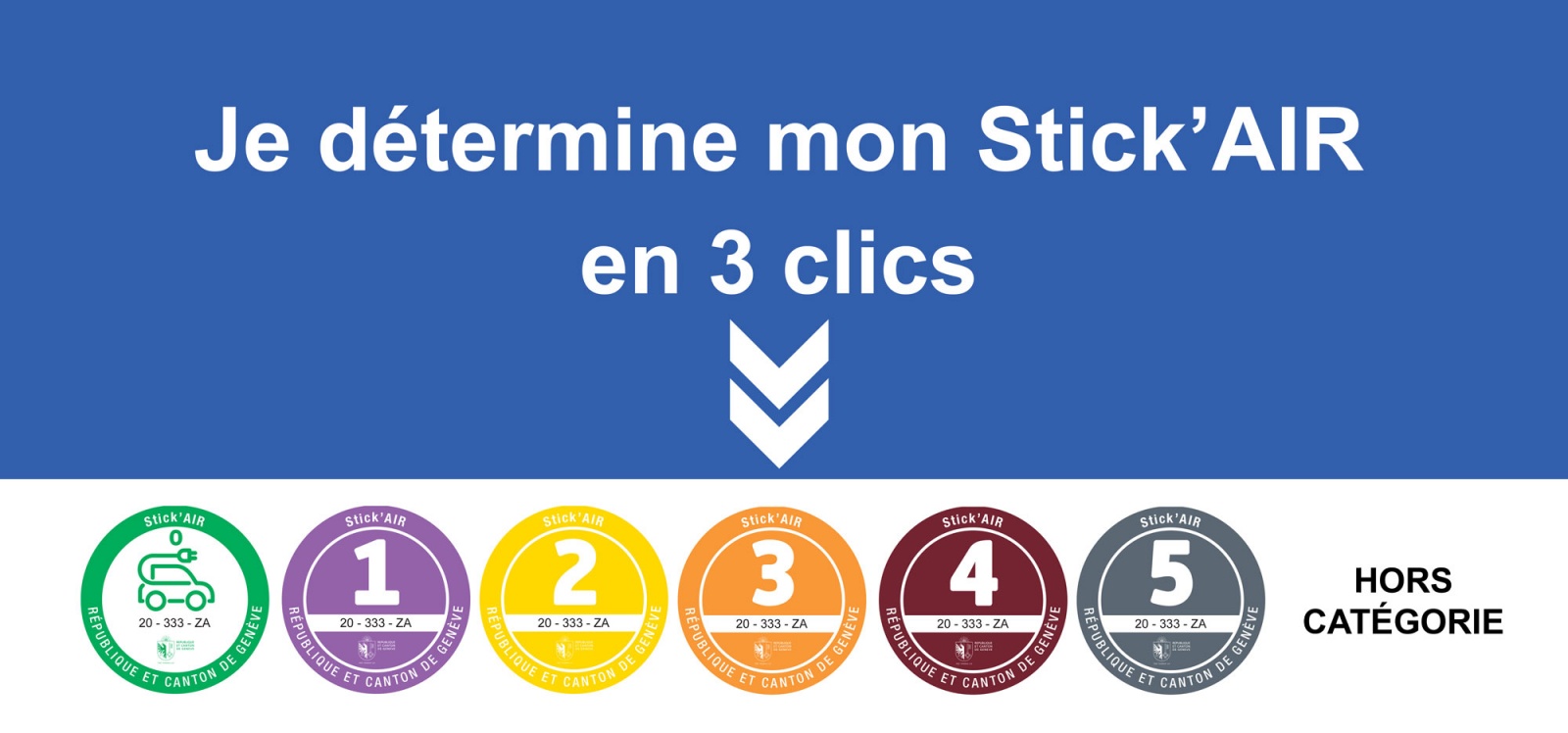 Frequently-asked questions
Receive ahead all the announcements regarding Stick'AIR/differentiated traffic restrictions in Geneva (in French).
For further information please contact the Info-Service.
Email: info-service@etat.ge.ch