1. Overview
The Federal Council extends the measures throughout Switzerland until 31 March 2022. The contact quarantine and teleworking measures are maintained until the end of February.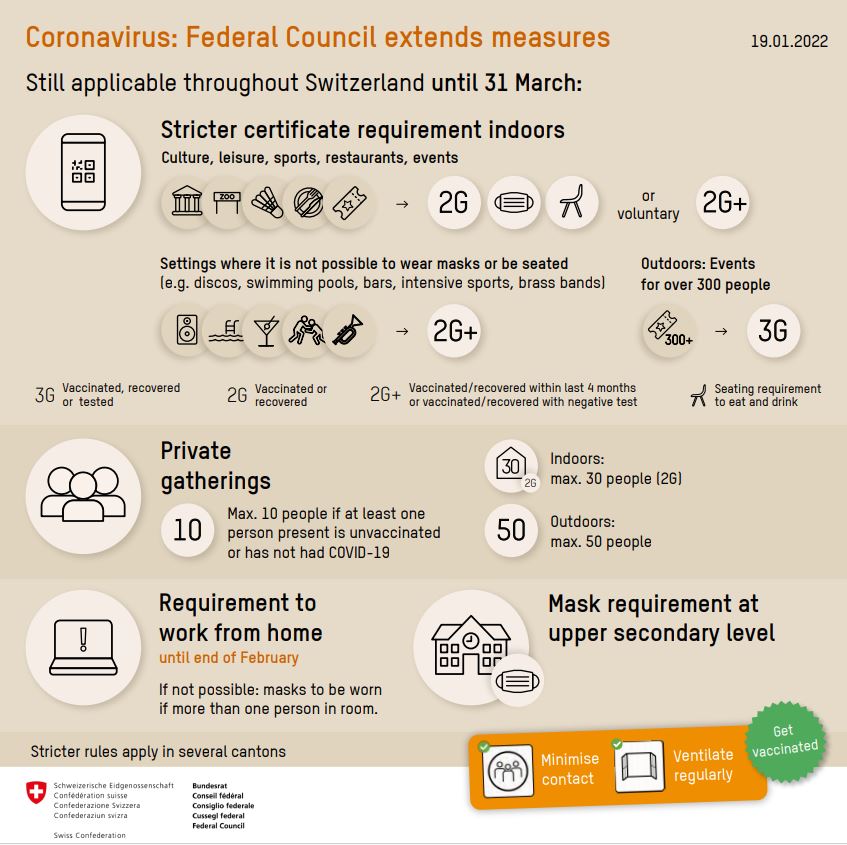 Download the Federal Council summary of measures infographic 
 
---
Do you have questions about COVID-19? You can find all the information you need about protection, testing, quarantine and isolation here.
If you do not find the answer to your question, please contact the Hotline : 0800 909 400

Open everyday from 9am to 5pm.
Information on the new coronavirus (in French)

Signed language
Find out more about the pandemic
News, rulings and other official documents (in French)