4. My Stick'AIR sticker
From 15 January 2020, in the event of an increase in air pollution, access to the centre of the canton may be subject to temporary traffic restrictions for motorized vehicles without a Stick'AIR sticker corresponding to one of the authorized categories.
Professional transport vehicles: a grace period has been accorded until 15 January 2020 for goods transport vehicles.
The Stick'AIR sticker category of a given vehicle is the responsibility of the vehicle owner and must be able to be confirmed by the vehicle's registration document.
Is my vehicle concerned ?
This measure concerns all motorized vehicles (with certain exceptions), whether registered in Geneva, in another canton or abroad.
Choosing the right Stick'AIR sticker for my vehicle
To determine your vehicle's Stick'AIR category (0, 1, 2, 3, 4, 5, 6, uncategorized, you will need its Swiss registration document ("carte grise"). You can then fill out all the fields by following this link
Determine your Stick'AIR sticker in just three clicks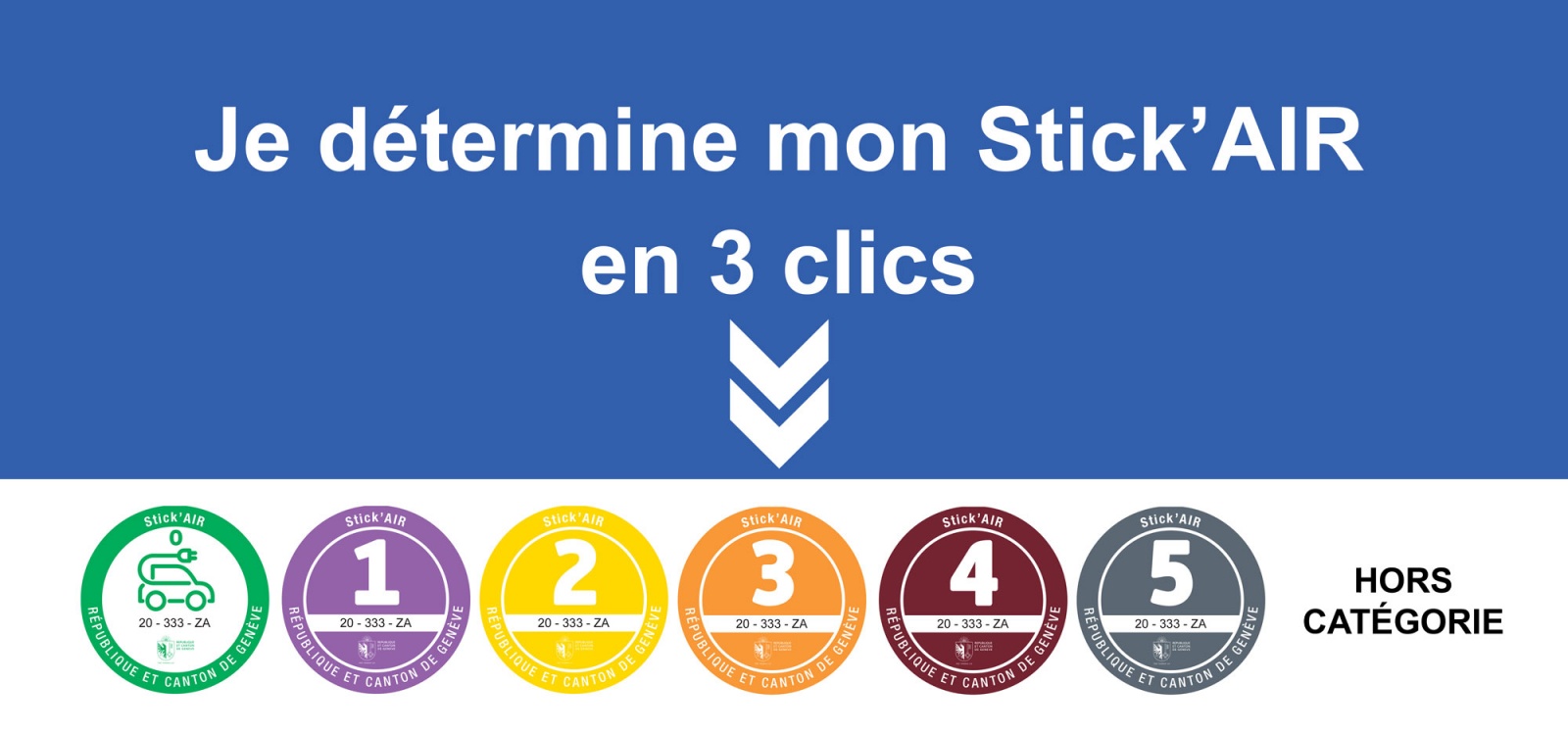 You can, if you wish, generate a PDF in order to keep a copy of your search results (this data is not retained by the administrative authorities).

How to determine a vehicle's Stick'AIR category :
Practical information
Exceptions
*"Uncategorized" means that a vehicle does not meet the minimum requirements for displaying a Stick'AIR sticker and is therefore subject to the restrictions provided for when the differentiated traffic measure is activated.