3. The differentiated traffic zone
Geneva's differentiated traffic zone in cases of smog covers almost the whole of the City of Geneva, as well as part of the communes of Carouge, Cologny, Lancy and Vernier.
From 15 January 2020*, the differentiated traffic measure can be triggered for this zone when an increase in air pollution (ozone, fine particles or nitrogen dioxide) is observed or forecast in the short term. In such an event, temporary traffic restrictions will be activated and only motorized vehicles displaying the Stick'AIR sticker corresponding to the authorized categories – in conformity with predefined thresholds and following a progressive approach – will be permitted to travel in this zone between 06:00 and 22:00.
In the absence of smog, no restrictions linked to the Stick'AIR sticker shall apply to this zone.
*A grace period is programmed until 30 March 2020 for the adoption of the Stick'AIR sticker. In addition, a transitional period of two years has been accorded for goods transport vehicles.
Open interactive map in a new window
At entry points to main roads, a special sign will indicate the Stick'AIR categories authorized to travel within the zone when the differentiated traffic measure is in force.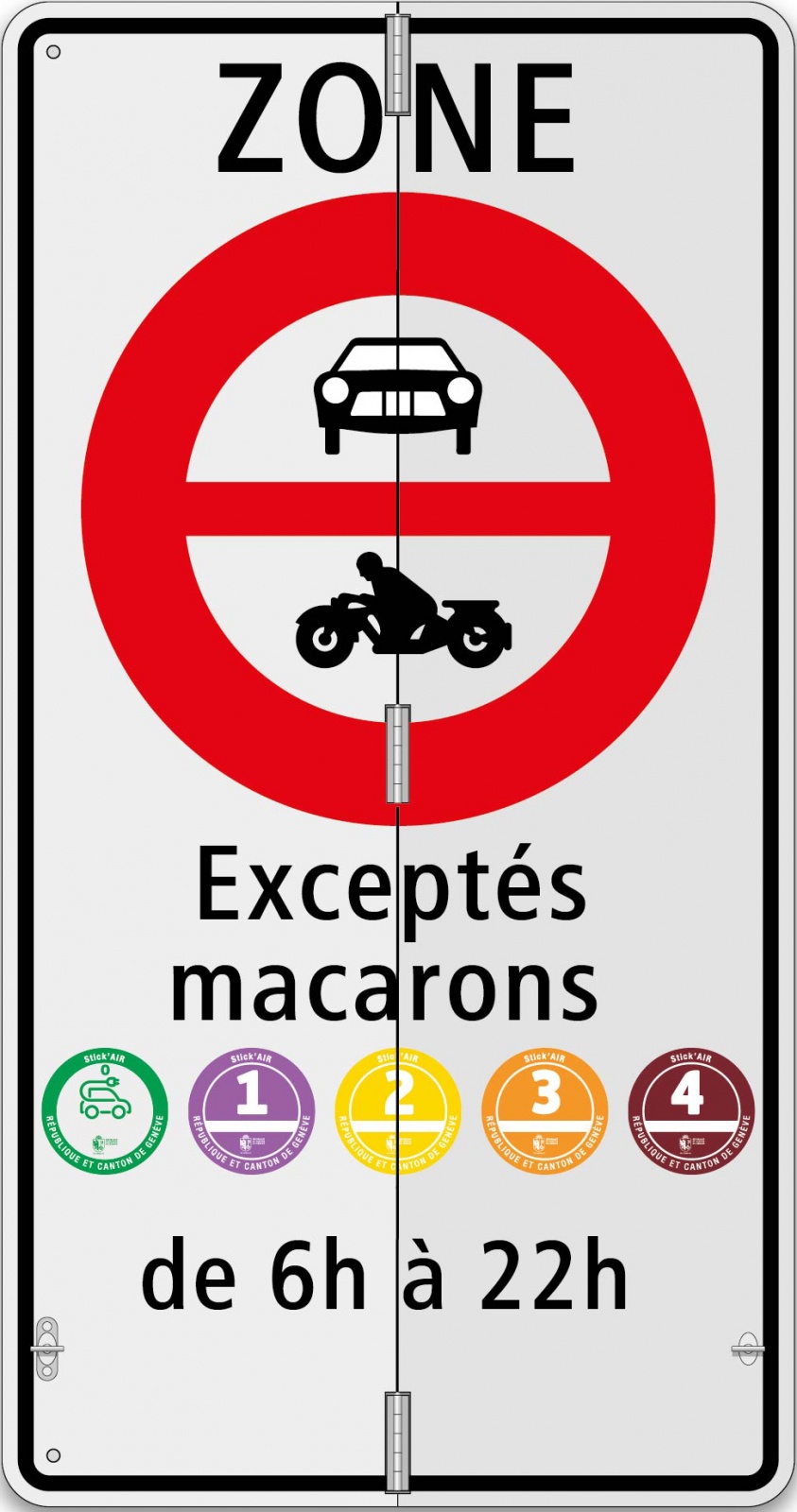 ---
Receive ahead all the announcements regarding Stick'AIR/differentiated traffic restrictions in Geneva :