6. Activation levels for the Stick'AIR scheme
The Geneva anti-smog measures are the most comprehensive in Switzerland, incorporating information provision, incentives and traffic restrictions targeting the sources of pollution.
As of 15 January 2020, it provides for the following activation levels:

The following thresholds will determine triggering of the measures: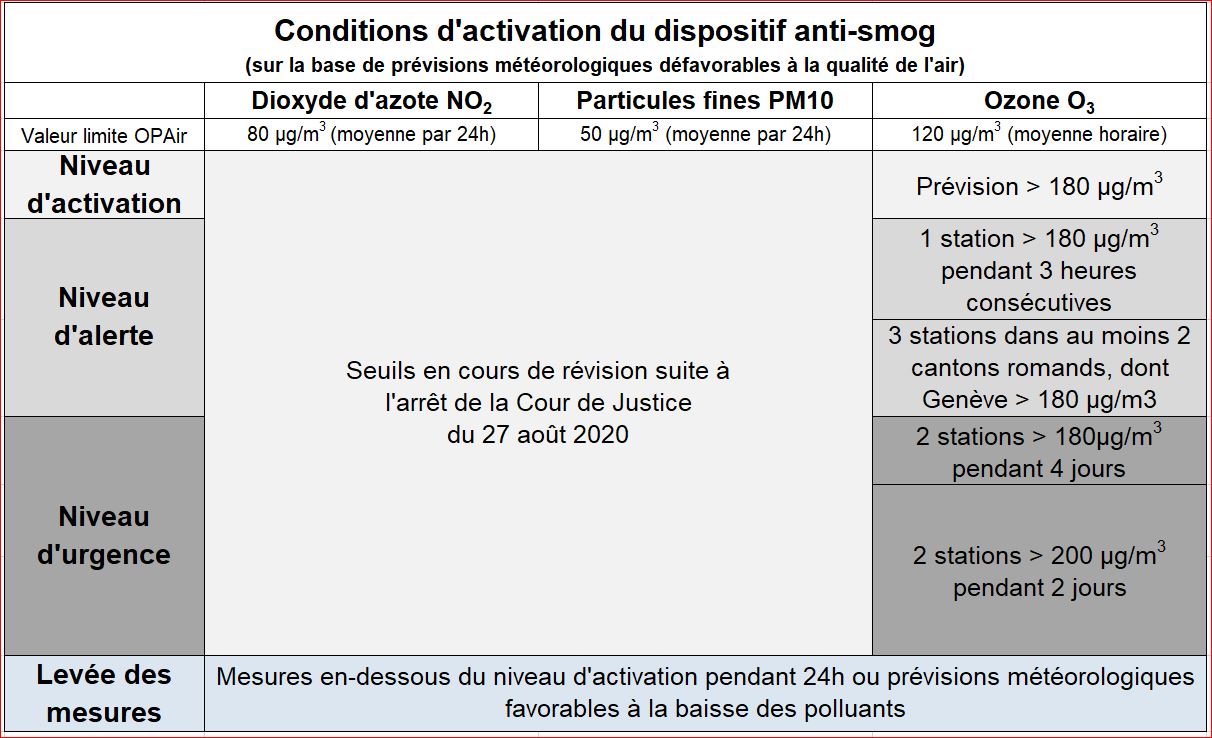 Receive ahead all the announcements regarding Stick'AIR/differentiated traffic restrictions in Geneva (in French).